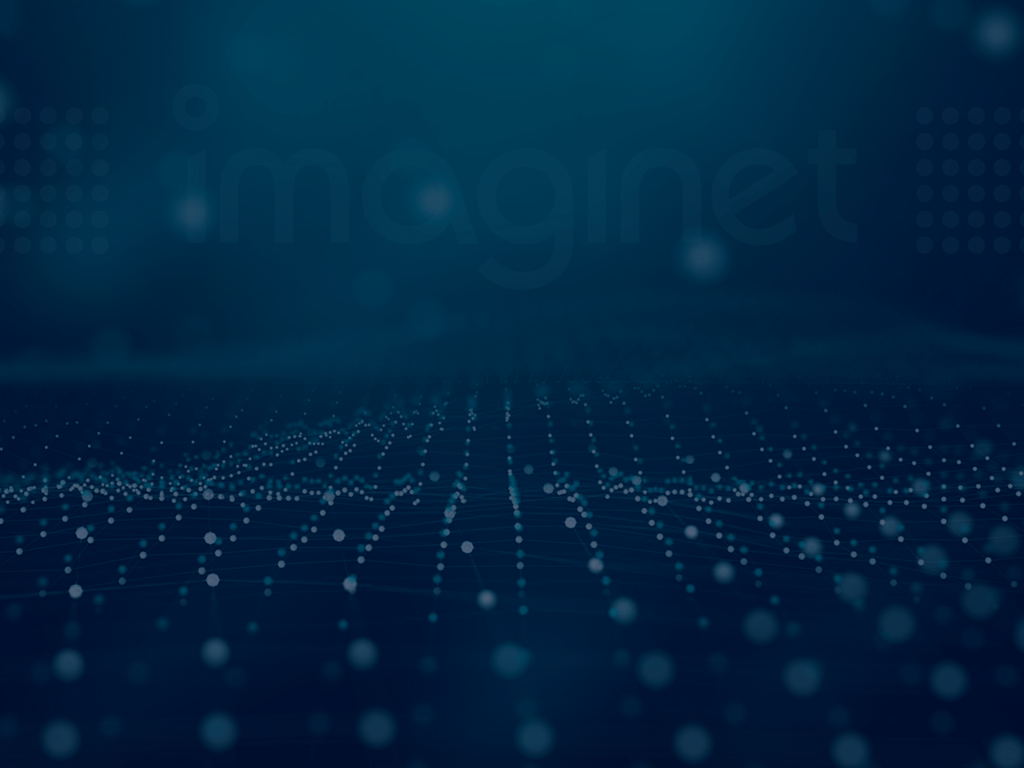 A Day in the life of Working Remote At Imaginet
Business responses to COVID-19 have created a rapid shift to working from home and/or working remotely. This has quickly affected all industries and has provided challenges for some organizations that were historically "onsite" focused.
The past month at Imaginet, we have had almost zero impact on our operations due to 1) most of our client projects are done remotely, 2) most of our employees are used to delivering quality work from home/remote, and 3) we are all within the North American time zones.
Looking back at Imaginet's history, there are a number of reasons why the concept of remote working has become a standard for us as an organization.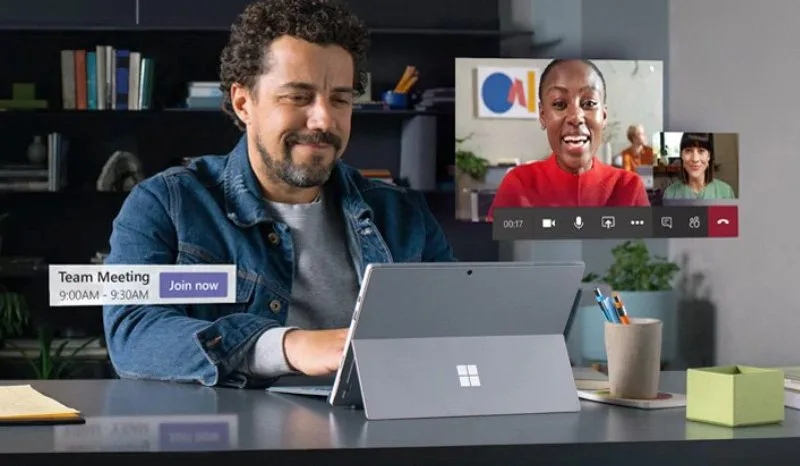 Services Provided
Imaginet's roots are as a software development consulting organization. In 1997 when the company was formed, the core business was around Application Lifecycle Management (aka DevOps) and Agile development with the Microsoft technology stack. Software development was one of the first industries to embrace remote working. A developer's primary tool is a computer, and the Internet allows developers to be connected to each other regardless of where they were. Virtual teams of software developers became common and need for all the developers to sit together no longer existed. This allowed Imaginet to hire talented developers regardless of their location, and work with organizations who needed great development services across North America. Even in the early days of SharePoint, it was common for there to be a lot of development work to customize master pages and page layouts as well as navigation and webparts. Imaginet's SharePoint development services were in demand outside of cities we had a physical presence in, so again we grew accustomed to remote work for our clients.
Early Adopter of Cloud
Imaginet was an initial cloud partner with Microsoft during the first release of Azure and Office 365 in 2010. As a result, we moved our development and application infrastructure to Azure early on. We also migrated to Office 365 nine years ago and have been fully in the cloud for over 8 years. This further enables our internal teams to be remote as well as provides us with early adopter experience of Microsoft cloud services. Over the past 5 years we have partnered with many customer organizations in their cloud adoption. The lessons learned from these engagements have helped us to continuously improve our processes for both customers and internal to Imaginet.
Modern Microsoft Platforms
The release of Microsoft Teams in 2017 and Azure DevOps in 2018 provided another giant step for us to be able to truly work remote with clients on all projects. Teams allowed for full voice/video/chat/whiteboard collaboration and most importantly the ability to federate with other organization using Teams for a seamless collaboration experience. Azure DevOps is much easier for us to connect to as opposed to having to VPN into client's TFS making the ramp up time on new projects significantly faster.
Teams has also allowed us to deliver workshops and training remotely as well. Prior to Teams it was still common for us to go onsite for Discovery Workshops and Training Sessions, especially with Office 365 implementations where inputs from Business Users are critical. In the past two years we have become very effective in running large workshops and delivering training, completely virtual, with very good end user engagement through the use of Teams. Imaginet also provides implementation services for Office 365 and Teams so we are very experienced in implementing/adopting/using it as a collaboration platform. We share our best practices in our engagements.
What does a typical remote engagement with Imaginet consist of?
Imaginet combines Office 365 collaboration with Agile software development methodology to deliver remote engagements. Our project framework consists of the following:
1. PM and Technical Lead
Every one of our engagements has a Project Manager and Technical Lead. The Technical Lead owns the creation and execution of the technical service being providing. Often the Technical Lead will have multiple technical resources reporting to him/her for the duration of the project. The Project Manager provides more traditional project delivery items such as status reporting, budget tracking, and issue management. For small engagements these two roles might be provided by a single person, but the responsibilities are the same regardless.
2. Project Kick Off
This is the initial meeting with the client via phone call where all aspects of the engagement are discussed and agreed upon. Typical items are:
Review and confirm goals for the project and the definition of success
Collaboration Platforms being used – Typically these are Teams and Azure DevOps but we also use WebEx/Zoom/Skype for Business
Key contacts for each side
Items included in status reports along with frequency and format
Access/credentials and any other security items to allow for Imaginet to provide services to client's virtual environments
Establishment of daily Scrum (time and attendees)
Scheduling of initial key meetings/workshops
3. Project Sprint Cycle
Once the project is in full delivery mode,
Virtual Meetings – Teams is used to deliver workshops with clients and facilitate requirements gathering and UX/UI sessions. Video, screen sharing, and virtual whiteboards really help to make the meetings interactive and high value. Video meetings via Teams are especially effective for driving engagement and collaboration. When all parties are live on video all parties stay much more engaged in the meeting topic as compared to conference calls where many people multi-task and are less engaged.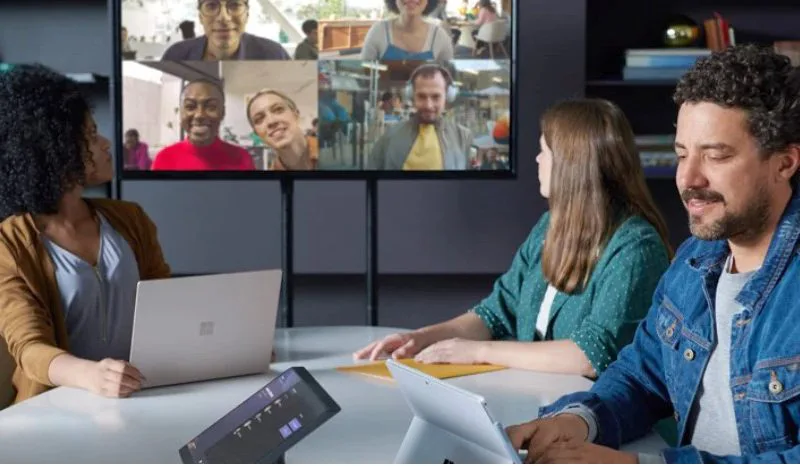 Virtual Daily Scrums – The entire Imaginet team joins the client team for a 15 min daily stand up or scrum. This allows the client full transparency as to what is happening on the project including what was done the previous day, what is planned for today, and any blocking items that exist.
Weekly Status Report – Each week a formal status report is prepared which tracks work items, schedule, and budget. Any ongoing issues are raised as well as risks associated with them. The status report is delivered electronically via Teams and if need a virtual meeting is arranged to support a status report discussion.
End of Sprint Demo/Sprint Planning – More virtual meetings are used to present end of sprint demos to our clients. The content presented is from within our client's build environment (Azure DevOps/Office 365), so they are able to further validate what has been created so far on their own.

4. UAT
Clients can test their solutions directly in their own environments. Bugs/Defects are tracked electronically via Teams and a virtual meeting is used to facilitate bug/defect discussions. Also, since all bugs/defects are tracked electronically, the client has real time access to view which bugs/defects are being worked on, how many are open, etc.
5. Training
Client training on the solutions developed by Imaginet is done via screen share and virtual meeting. This allows Imaginet to train the client in their specific technology environment with guided demos and explanations of features. Imaginet also records the training sessions and creates short "how to" videos that can be used for reference.
We're different.
Imaginet has been using the above approach for many years now with great success. We have clients where we have completed more than 10 engagements but have never met in person. If your organization is looking to work on an Application, Office 365, or Business Intelligence project with a trusted partner, click on the Let's Talk icon below, and we will schedule a virtual introduction call with you.
Thank you for reading this post! If you enjoyed it, I encourage you to check out some of our other content on this blog. We have a range of articles on various topics that I think you'll find interesting. Don't forget to subscribe to our newsletter to stay updated with all of the latest information on Imaginet's recent successful projects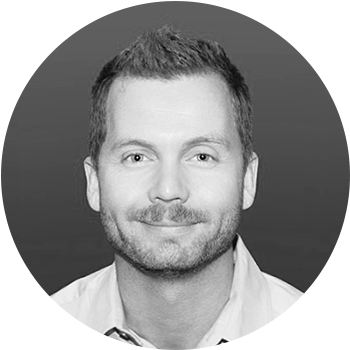 discover more
Let's build something amazing together
From concept to handoff, we'd love to learn more about what you are working on.
Send us a message below or call us at 1-800-989-6022.