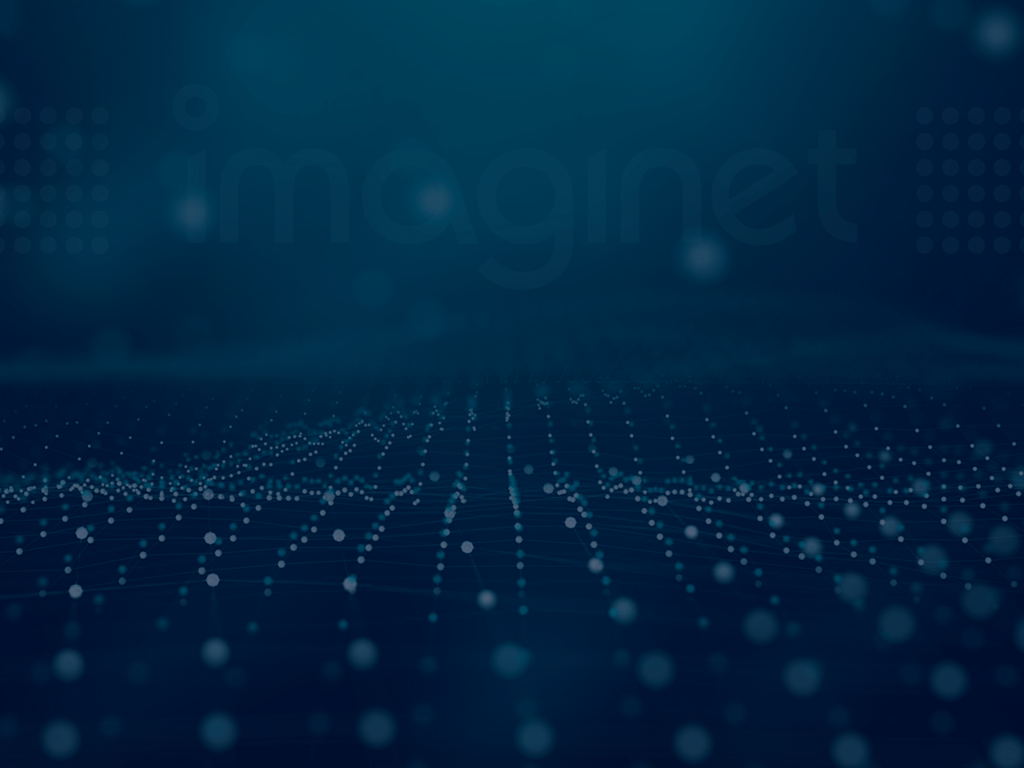 Microsoft 365 Features You Didn't Know Existed
Microsoft 365 is an impressive suite of cloud-based software. You are likely to be familiar with Microsoft Office products like Word, Excel, Outlook, and PowerPoint. The worldwide migration to working from home has no doubt left you very aware of products like Microsoft Teams. Beyond these well-known applications, did you know there are numerous add-ons and features to make the Microsoft 365 experience even better? Here are some Microsoft 365 features you might not know to exist and that you'll wish you knew about sooner.
Built-In Microsoft 365 Features
Dictate

If it has been a few years since you tried using some form of voice-to-text, chances are you were disappointed with the results, but times have changed. The Dictate function in Microsoft 365 does exactly what the name says. What is great is that it lets you dictate more than just Word documents. You can also dictate emails in Outlook or notes in OneNote. You can even dictate PowerPoint slides.
To properly control punctuation, you need to call them out explicitly, but it is very intuitive. Just say period for period or comma for comma, and if you picked up an English degree or took an advanced writing class, you can say semicolon to get a semicolon. I wrote this whole paragraph using Dictate in Microsoft Word and only had to make three manual corrections to the output.
If you have a recording, you can upload it into Word, which can parse and transcribe the audio, capturing not only the words that were said but separating them by the speaker. The resulting transcript can be shared, searched, and archived across numerous platforms, including SharePoint.
Image Source: Microsoft
Microsoft Teams Quiet Hours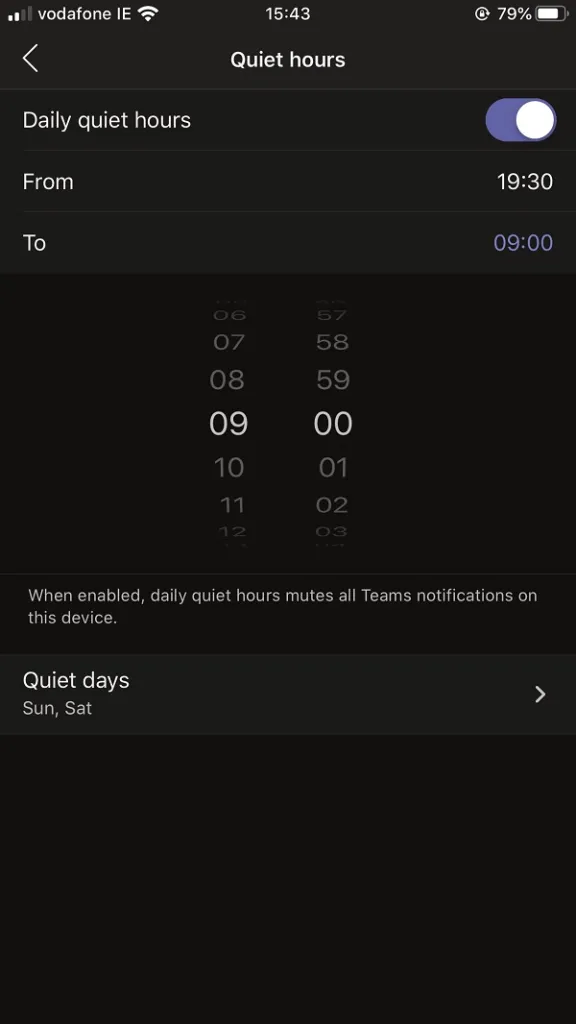 The Microsoft Teams mobile app is a great way to allow workers to jump on a Teams meeting from anywhere, at any time, without having to lug around a laptop. Even better, thanks to notifications, you'll be able to jump on meetings that you didn't know about (or forgot about), or that you get added to at the last minute as a valuable resource.
Unfortunately, those notifications can bring you back into work mode in the middle of family dinner, or worse, as you are trying to head for bed to get some well needed sleep. One way to help combat these notifications is using the Quiet Hours feature. Unlike your laptop that you can close, or your PC that you can log off, your mobile device follows you around, asking for your attention to that off-hours meeting when you just want to watch a couple of videos to end your day.
Fortunately, there is a way to keep from getting notifications from your Teams app without turning them off. Setting Quiet Hours in the Teams mobile app will keep your phone from blowing up with meeting notifications when you are supposed to be recuperating after a long workday.
The Quiet Hours setting in the Teams app allows you to set daily Quiet Hours, so if you stop working at 5:00pm on Wednesdays, but not until 7:00 pm on Thursdays, you can customize them as much as you need. Blocking out whole days like Saturday and Sunday is easy by setting Quiet Days. This feature is even more important for users working on flextime, or part-time, when coworkers might not realize that Tuesday happens to be your day off.
There is no way to set quiet hours on Teams desktop since you can just walk away from your computer. However, if you are like me and like to use your computer for other things after work, you can use the Focus Assist feature (formerly Quiet Hours) in the Windows 10 action center to eliminate or reduce your Teams meeting notifications.
Image Source: MS Power User
Live Events
While Microsoft Teams allows you to stop, collaborate, listen, Microsoft 365 Live Events enables you to create events where most of the participants will primarily participate by watching and listening. Live Events normally offers a way to create an audio-video broadcast to up to 10,000 people, but during the Covid crisis, that number has been increased to 100,000 people.
Presenters can swap back and forth between seeing the speaker and sharing screens to everyone. However, this isn't just a one-way platform like a video or screencast. Live Events offers numerous ways for participants to interact with speakers. Asking questions or an ongoing chat window allow participants to interact with the speaker or even with each other making Live Events an ideal platform for not just speeches and presentations but for town hall meetings or question-and-answer sessions with speakers.
Microsoft 365 Live Events also offers a nice combination of speaker features and is interactive enough to work as a remote learning platform for students where teachers deliver a lesson and students need only the ability to ask questions or respond to them.
Live Events can be recorded to stream later to those who couldn't be there live. Best of all, Events are automatically transcribed, so a transcript can be accessed along with the event, or for those that prefer reading faster than the speaker talks, in place of watching a video.
Image Source: Microsoft
Microsoft 365 Addons Highlights
Translator
Even small businesses go global these days. An advertising team with offices in the US and Japan might have a large international client with offices all over the globe. When that email from someone in France shows up in your inbox, you can panic, or you can open the Microsoft Translator app.
No computerized translation is perfect. There are just too many nuances to language, so using Translator to translate writing isn't perfect. However, Translator will allow you to send a message that likely gets the point across to your reader, even if it fumbles a word or phrase. Translator works even better when you need a solid idea of what you are reading, so you can start working right away. Translator is also a great tool for reading research, books, or white papers published in another language.
If you want to take translation to another level, Microsoft Translator will even translate live conversations, allowing you to have a real-time conversation with someone who speaks a different language. Again, nuance can be tricky, but everyone will know what you mean, and you'll know what they mean, even if there is some clunky phrasing along the way.
Image Source: Microsoft
Boomerang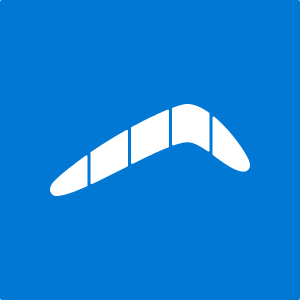 Boomerang does a lot of those little things with an email that you usually end up having to use your calendar or a to-do app for. For starters, it will send recurring email messages for you. Do you have to send out the reminder for the team meeting every Tuesday? Configure it, and let Boomerang send it each week instead.
Have an email you need a response to, but you don't want to be a pain about it? Normally, you'd have to create a task to follow up. With Boomerang, you can set a reminder as you send the email to notify you if you haven't gotten a reply in three days, or whatever timetable you need.
The best feature is the ability to schedule emails in advance. No more sitting around until six o'clock to send out that email you don't want to go out during business hours. Need to reach out to someone, but not until they've been through the staff meeting, orientation, or new training? No problem, you can schedule your email for an hour after the meeting is scheduled to end.
Image Source: Microsoft
Microsoft 365 Hardware Integration
Microsoft Teams Rooms
With everyone working remotely, you probably already know about Microsoft Teams, but did you know that Microsoft also offers Teams Rooms? Rooms is an integrated hardware solution that can turn any room into a full featured conference room with quality remote access and participation.
Microsoft's slow-motion abandoning of Skype continues with the company rebranding Skype Meeting Room Systems as Microsoft Teams Rooms. However, this isn't just some name change. The company adds several improvements.
Microsoft Teams Room offers quality speaker phones paired with a video display and camera. So, what everyone in the room sees up on the screen, is what everyone connecting into the meeting sees.
It takes one click to start a meeting and connecting and adding people is just as easy, especially if your organization uses Microsoft Outlook. For meetings scheduled in Outlook, a simple click connects you to the meeting from within Outlook. Maybe the greatest feature is the ability for the organizer to mute participant's microphones. That one person that can never figure out that they are not on mute, or don't realize they should be, will no longer be a distraction in your meetings.
The proximity detector which allows you to add people to the meeting based on them being nearby, or conversely joining meetings that are happening near you.
The latest line of Microsoft Surface products offers built-in integration with Office 365. The Surface Hub is a digital whiteboard that can take all your scribbles and turn them into spreadsheets, documents, or slides. When connected, remote users can use their own personal Surface devices to view, collaborate, and even write on the Surface Hub whiteboard. All with little to no setup.
Together these lesser known Microsoft 365 features provide new ways to be even more productive with less effort.
Looking for more ways to improve your Microsoft 365 experience?
Imaginet offers a complete suite of professional services to aid in your organization's Microsoft 365 needs. From planning, architecture, migration, implementation, adoption, configuration, customization, and integration.
We will meet with your team virtually, determine your goals and needs, and design a solution so you can start improving collaboration wherever you are.=====
Thank you for reading this post! If you enjoyed it, I encourage you to check out some of our other content on this blog. We have a range of articles on various topics that I think you'll find interesting. Don't forget to subscribe to our newsletter to stay updated with all of the latest information on Imaginet's recent successful projects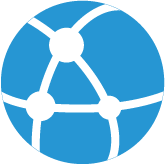 discover more
Let's build something amazing together
From concept to handoff, we'd love to learn more about what you are working on.
Send us a message below or call us at 1-800-989-6022.