A cutting-edge biopharmaceutical organization engaged Imaginet to assist with their migration from Google Suite to Microsoft Office 365 and develop an intranet for their team. While the organization wanted to complete the work internally due to the sensitive nature of its data, it recognized the importance of using current best practices and techniques. Imaginet provided best-in-class industry expertise and knowledge to the client, supporting them with the project setup and any technical issues encountered.
With Imaginet's guidance, the client was able to transfer and create a process for standardized document storage and organization in SharePoint and OneDrive. We also helped them properly structure their Microsoft Teams instance to guarantee a smooth rollout to their organization.
We re-created a couple of their existing sites in SharePoint, matching the current structure and completed User Acceptance Testing to check for inaccuracies and necessary updates.
We were able to adapt successfully as the project scope changed to best fit the unique needs of the client and the highly-sensitive, secure nature of their organization. With the help of Imaginet, the client achieved its goal of having a consistent organizational standard for employee communication and digital documentation.
Thank you for reading this post! If you enjoyed it, please check out some of our other content on this blog. We have a range of articles on various topics that I think you'll find interesting. We have recently completed some amazing projects that we are incredibly proud of! Our team has been working hard to deliver exceptional results, and we are thrilled to share our success with you. Don't forget to subscribe to our newsletter to stay updated with our recent successful Microsoft 365 projects.
Technologies Used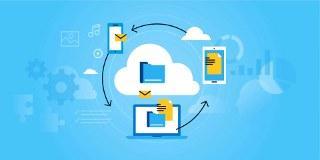 Let's build something amazing together
From concept to handoff, we'd love to learn more about what you are working on.
Send us a message below or drop us a line at 1-800-989-6022.