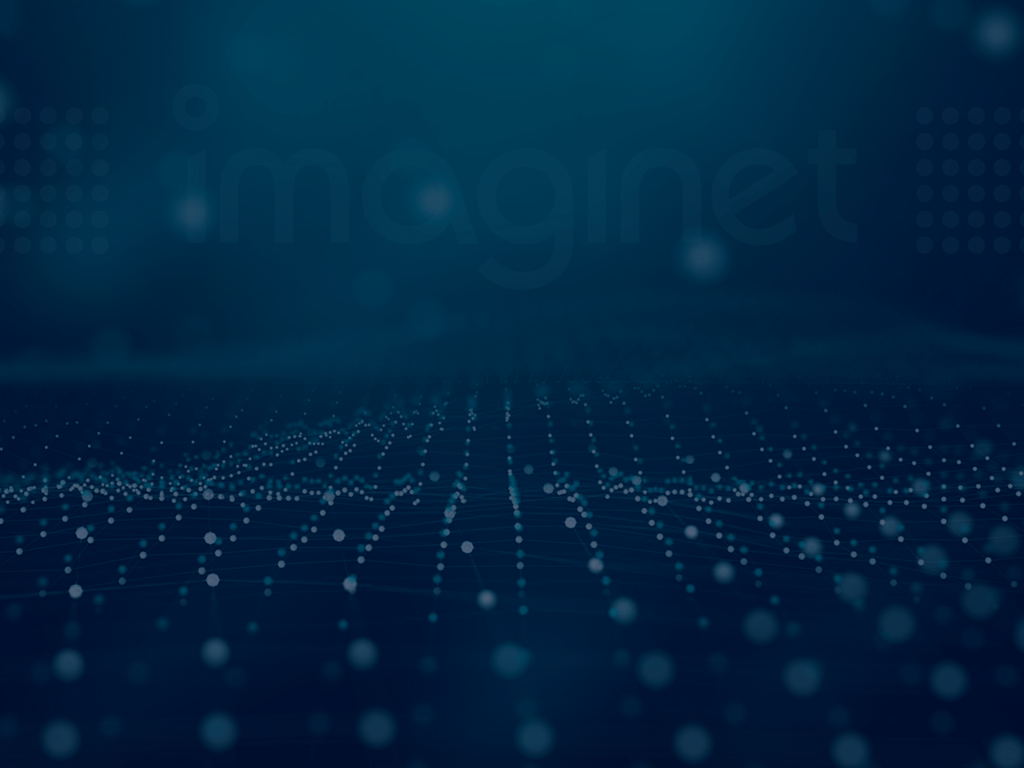 Case Study
Boost Employee Engagement and Knowledge Management with a Modern Employee Hub
With the help of Imaginet's SharePoint team, this global HR leader was able to boost employee engagement, improve knowledge management, and foster better connections through Imaginet's Modern SharePoint Intranet services.
Business Situation: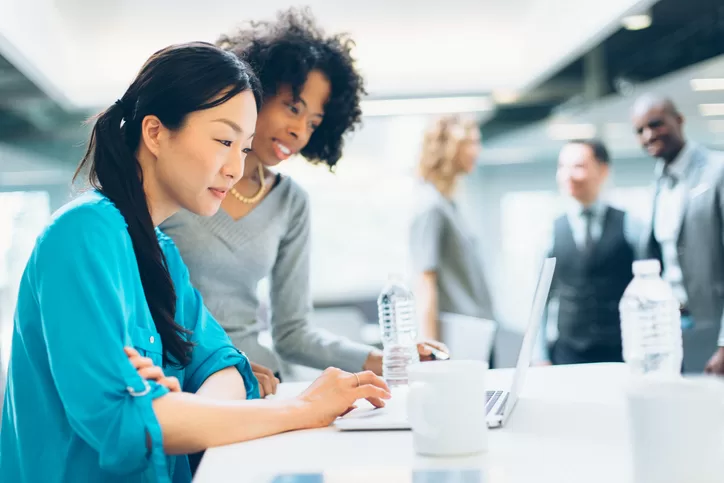 A global leader in delivering technology-enabled HR solutions needed an effective internal communications solution to replace their antiquated on-premises intranet. After achieving rapid growth through several acquisitions, their technology could no longer support knowledge management for 7000+ employees across numerous geographical regions.
Their old technology was mainly used for documented management without any robust upkeep. Employees found it difficult to use and share content, the search feature was non-functioning, and there was no centralized process to navigate documents. With the demands to keep employees engaged with relevant and fresh content, their small internal communications team needed a practical solution with a polished look and feel to communicate their brand's vision.
Having a centralized employee hub to share and manage content, knowledge, and applications was essential. They needed a solution to allow employees to find information quickly, collaborate across the organization, and engage in meaningful ways, no matter the device or location.
Solution Story:
With many options on the market to build their new employee hub, SharePoint became a clear and cost-effective winner. Having already invested in Microsoft 365, they could easily integrate with the technologies they already use and utilize SharePoint's upgraded capabilities.
However, they lacked the in-house expertise to fulfill their technical requirements and needed guidance on how best to proceed. In their search for the right vendor to assist them, they quickly found others pushed too hard to fit into their standardized mold.
With Imaginet's approach, they felt confident knowing we would take the time to understand their unique business needs and work together to build a model truly fit for them, not the other way around. An approach that proved both reasonable in cost and time.
Discovery:
At the initial kick-off, both parties determined goals and expectations to ensure project success. Imaginet gathered background research through a series of workshops and meetings to understand their internal communication goals, different user groups, and design requirements to inform the information architecture and data structure before beginning development.

Design-Develop-Review
Using the information gathered, we worked together to plan and design a model for their modern employee hub. Imaginet's SharePoint developers focused on technical delivery, creating custom web parts, layouts, and page templates to achieve the desired functionality and look and feel. Simultaneously, their team focused on transitioning their own content to propel the project forward. Through daily scrums and check-ins, both teams reviewed progress and maintained close communication to ensure everyone was on the same page. This integrated approach proved of high value to their team to receive the proper guidance and coaching to learn about their new solution to achieve tangible business impact.
Adopt
Having Imaginet's engagement manager throughout to oversee the project, provide status reports, and ensure project success created a truly collaborative and trustworthy environment for both parties to thrive in. In addition to receiving guidance from development, Imaginet provided training sessions and supporting documents to ensure proper usage and hand-off at project closeout.
With their new modern SharePoint employee hub, they've raised the bar on employee engagement.
Rather than the entire organization depending on its internal communications team to create and publish content, all regions can update and maintain their own site, creating a self-sufficient content machine. Employees stay engaged with the use of videos, GIFs, and photos through smart, structured, and organized sites. And they can find the right information with common navigation and intuitive search. Inspired by the capabilities of Microsoft Viva Connections, Imaginet built a solution to keep everyone informed about what's happening across the organization. Their curated, company-branded employee hub brings together relevant news, conversations, and resources and empowers everyone to foster better connections.
With the help of Imaginet, they now have a stunning, modern, and highly functional intranet solution that employees will enjoy using anywhere at any time.
Related Articles:
value provided
Boosted employee engagement and internal communication across all divisions and locations.
Improved accessibility to documents with common navigation and intuitive search.
Freed up time for the internal communications team to create and publish content for the entire organization.
Empowered employees to update, maintain, and own their regional sites.
Enhanced knowledge of Microsoft 365 technology
Imaginet blog
Let's build something amazing together
From concept to handoff, we'd love to learn more about what you are working on.
Send us a message below or call us at 1-800-989-6022.