A well-known consumer packaged goods (CPG) company specializing in pet food contacted Imaginet to construct a Universal Source of Pricing (USoP) solution to improve data integrity and audit quality. The existing system was complex and utilized Microsoft Excel workbooks to manage pricing forecasting for their numerous product lines. Unfortunately, without any standard data processes and with various managers modifying the data, errors were common and caused confusion within the organization.
Our team created a database with validated data from Excel workbooks. We then leveraged Power Apps and Power Automate to develop an application interface that mimicked the look and feel of an Excel workbook but allowed us to retain controls and customization. We established a data staging process for a thorough review of new data uploads, allowing engineers to determine the cause of upload failures and acting as a safeguard to prevent corruption in the database. Using Power BI, we enabled paginated reporting so the client can filter for specific pricing periods and include comprehensive categorizations or subsets of data.
Imaginet delivered a Universal Source of Pricing solution that gives the client access to their pricing data (archived and current) at a granular level and aids them in understanding and organizing future projections. A new audit log, user rules, and dynamic upload features ensure control and consistency and keep data clean, accurate, and organized. With their updated, user-friendly solution, the client can enforce audit controls and have standardized data processes to help decrease the rate of errors and increase clarity and alignment in their organization.
Technologies Used
Azure Databricks
Azure Data Factory
Azure SQL Database
Power Apps
Power Automate
SharePoint Online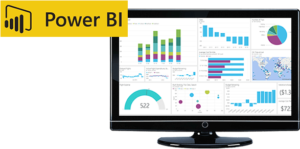 Thank you for taking the time to read this case study! We hope it provided valuable insights and inspiration for your own projects. If you enjoyed this content, be sure to check out our recent works for more case studies and blog posts on similar topics. Don't forget to subscribe to our newsletter for the latest updates and exclusive content.
Let's build something amazing together
From concept to handoff, we'd love to learn more about what you are working on.
Send us a message below or drop us a line at 1-800-989-6022.