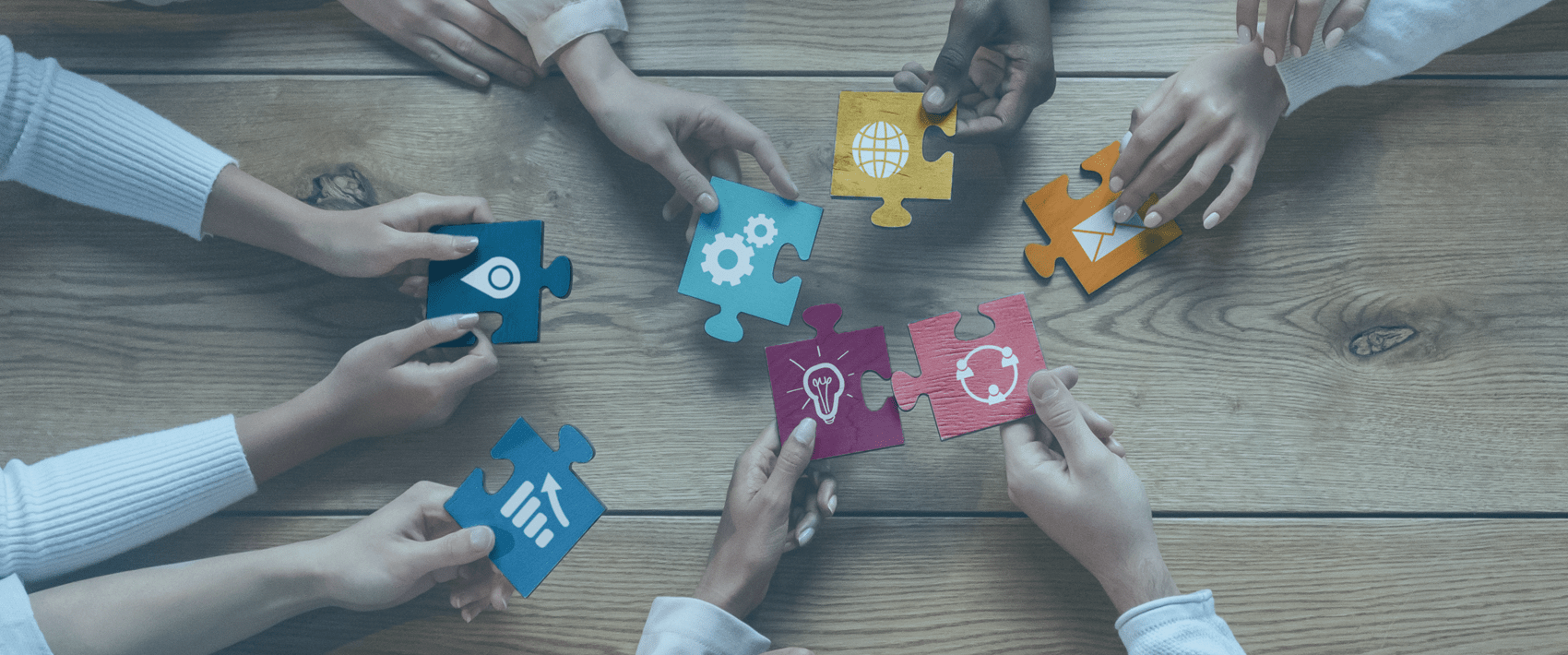 Role Expertise and Staff Augmentation
Do you need technical expertise in a specific area? Are your projects behind schedule due to a lack of capacity? Is short-term support needed while you hire full-time employees? Imaginet can provide our consultants to assist your team on a temporary or long-term basis.
The Problem of True Expertise Shortage
Software development is an ever-changing and growing industry, with technological updates and improved development processes arriving faster than most organizations can adapt. The nature of supporting and maintaining existing products and processes means many IT professionals don't have the time to expand their skills, keep up with trends, or understand new practices. Often, this results in team stagnation and the inability to adopt modern best practices due to a lack of expertise. Organizations remain stuck in 10, 20, or 30-year-old technologies and processes; while they have quality developers, they lack the proficiency to evolve.
Outsource the Expertise
Many organizations want to modernize their technologies and processes, but this can be costly in terms of time and money to build a team of internal experts. Hiring someone with the necessary skills is always an option, but often challenging when true experts are few and the need for particular skill sets is sometimes only semi-permanent. While training can help, it can also be time-consuming, expensive, and negatively impact daily operations. Organizations can't afford to wait for development and operations teams to update their skills when they want to innovate to stay ahead of their competition.
With Imaginet's expertise, your organization doesn't have to wait to innovate. You can leverage the experience that our consultants provide to fill in the gaps in your teams and lead the way in modern software development. Our experts can fill one or more of the following roles on your team:
Solution Architect
Design a modern solution with advanced security, performance, cloud capability, etc.
Technical Lead
Outsource the heavy lifting on the most challenging parts of the solution.
DevOps Engineer
Automate the integration and deployment of your test and production environments, both on-premises and in the cloud.
Scrum Master
Efficiently organize and plan your team activities in an Agile project setting.
Mentor
Gain insight into best practices, specific technology expertise (e.g., Azure, Angular, DevOps, Kendo, etc.), and code reviews.
The Imaginet Difference

Staff Augmentation
Imaginet provides a resource(s) to your organization (often referred to as the "contractor" model). All of the equipment, tools, work direction, and your organization provide project management.
Blended Teams
We create a development team with both Imaginet staff and your internal team members. For instance, Imaginet might provide an Enterprise Architect and two developers, while you supply a BA, one developer, and a PM.
Turnkey Development
Imaginet has 100% ownership of the software development. You provide a project specification and Imaginet is responsible for the architecture, developers, developer tools, and program management.
Mentorship
Improve the capabilities of one or more team members. Imaginet provides coaching to your client team (vs. having us focus on feature development). These engagements often have a senior Imaginet developer working with a junior developer or developer unfamiliar with the Microsoft technology stack.
End User Support
Imaginet provides services to improve the speed of adoption for those that have released a piece of software but are struggling with user adoption or bugs.
Technical Training
We provide technical training if there is a particular technology your team wants or needs to learn more about.
Break/Fix
Imaginet provides traditional help desk support via a ticketing system if you require assistance with legacy software systems.
Design and Architecture
We create and implement modern architecture guidance such as microservices, containers, and DevOps in your organization. We also provide architectural reviews for planned software development projects.
Solution Optimization
Imaginet reviews applications that are underperforming or have scaled up to a point where they no longer function well. We provide recommendations to improve performance or guidance for a re-design if needed.
Full-Time and Onshore Service Roles
Imaginet is recognized in the industry for the quality of our team and the work that we produce. Our team is based primarily in Dallas, TX and Winnipeg, MB, but we also have employees that work remotely in other locations across North America.
Our team consists entirely of full-time Imaginet employees, which helps to create longer-term employee-client relationships and ensures the best match for expertise and staff augmentation needs for each client's service role.
Service Role Selection Process
Upon receiving a request from a client for a service role, Imaginet reviews the requirements against our team's credentials and experience. We look to make sure that each employee that we put forward is technically sound in all the areas required. Second, we look for the best logistical fit between the employee and the service role (i.e.,
scheduling, work hours, travel requirements, etc.). When both conditions are met, Imaginet schedules an interview between the employee and the client where we confirm that both are comfortable with the agreement and, most importantly, each other.
Recruitment and retention policy
Imaginet prides itself on only hiring the best and brightest talent. We use various recruitment techniques such as job postings, online advertising, and corporate recruiters. We also use our extended reach into the technical community via conferences, webinars, Twitter, LinkedIn, and word of mouth, to seek elite talent. Imaginet also recruits top graduates and co-op students from colleges and universities in Dallas and Winnipeg. Our low turnover rate is partly due to our focus on retention, which includes three key offerings:
Above-average compensation
Flexible work models
Diversified project types, including in-house development projects and client teams
Certifications and Training
We ensure that our staff have up-to-date credentials and continue to increase their total number of certifications and overall training. We encourage further learning in several ways:
Paying for the cost of certifications
Providing study time for certifications
Offering compensation increases for achieving new certifications
Encouraging staff to speak or present at industry conferences
Managing Staff Turnover and Under Performance
If an employee leaves Imaginet (either voluntarily or involuntarily), we make every attempt to have them finish the client project they were working on before leaving. If this is not possible, we look to quickly identify another employee with the required skill set to assume their responsibilities. If an employee leaves during a staff augmentation contract, Imaginet will find a suitable candidate to replace them.
The Imaginet team is known for exceeding expectations. Our comprehensive employee placement process leads to a very high success rate with our clients. However, if a client is not satisfied with an Imaginet employee's performance, an immediate discussion would occur to resolve the issue. Imaginet would look to staff an alternate employee on the project or allow the client to use other means to fill their staff augmentation needs.
discover more
A provincial agricultural services corporation approached Imaginet to update and enhance their online calculation tools that were utilized by various people in the agricultural industry.…
Let's Build Something Amazing Together
From concept to handoff, we'd love to learn more about what you are working on.
Send us a message below or call us at 1-800-989-6022.