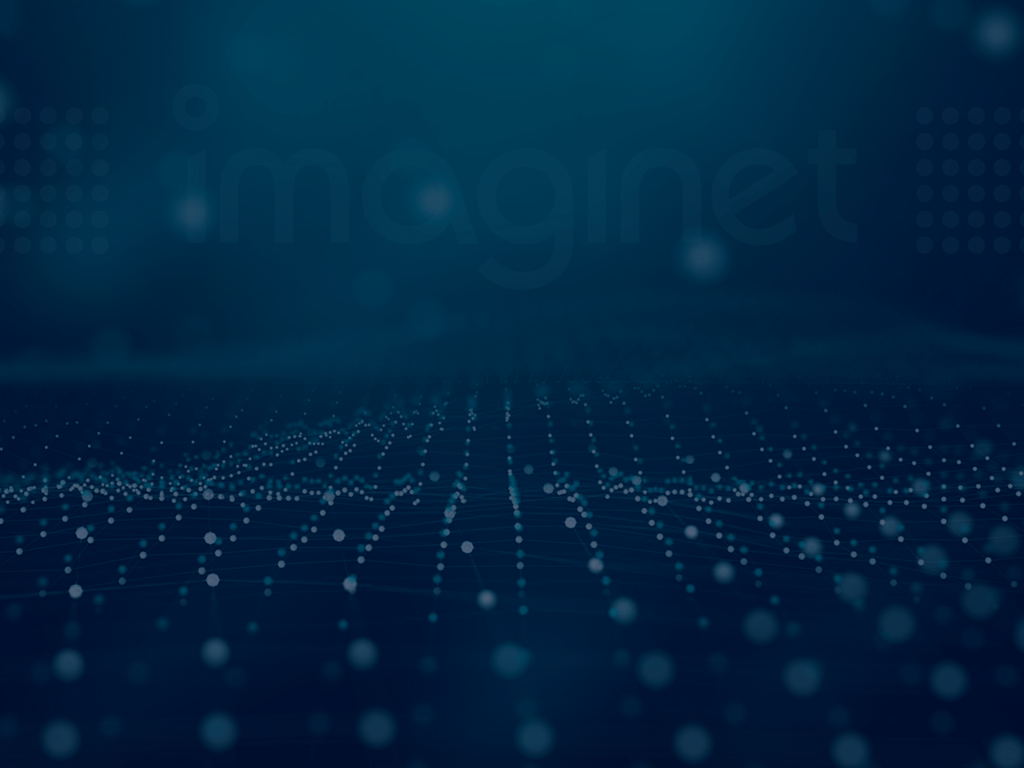 What Is A Hybrid Workplace?
When the COVID-19 pandemic hit, most organizations had to adapt to a work-from-home model overnight. With such a sudden change, businesses did not get enough time to decide how this model would work. There were a lot of unanswered questions like:
Will working from home impact productivity? Will it impact employees in their career growth? Is it even sustainable to continue working from home? And the biggest question: What happens when the pandemic is over?
As restrictions eased, companies started to encourage their employees to come back to the workplace. However, not all employees were keen on coming back to the office. In a recent report, 83% of workers surveyed prefer working remotely at least 25% of the time. That is when we started hearing about the hybrid workplace.
What is a Hybrid Workplace?
A hybrid workplace model provides employees with the flexibility to combine working from home with working from the office. There are multiple types of hybrid workplaces and numerous possibilities.
Companies can have a portion of employees coming to the office and the others working from home based on their responsibilities (e.g. IT server maintenance or mail distribution).
Individuals can choose their desired workplace setup based on their personal preferences.
Employees can remain working from home and visit the office for meetings, town halls, or special events.
Managers can arrange a staggered schedule that sets different people or teams to work from the office on specific days.
Everyone can return to the office as they operated pre-COVID times.
Adopting a hybrid workplace model sets employees up for success, which in turn can increase their well-being and productivity. However, who will decide which option works best? Who can participate in this decision?
The organization and its employees can only answer these questions. First, you'll need to truly understand the pros and cons when considering a hybrid workplace model.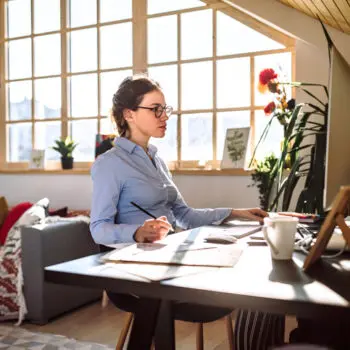 Benefits of a Hybrid Workplace Model
First, we need to understand that remote work is not always feasible for every job, organization, or even employee. Many employees do not have the environment or the luxury to work from home for a variety of reasons like internet access and non-availability of space. That's why understanding their individual needs and providing flexibility is important to improving employee engagement.
Second, organizations need to change their mindset that employees who work from the office are more productive and dedicated. The past year and a half have shown remote work has little to no impact on productivity—it can even increase productivity. It's high time that we change this definition of a dedicated and hard-working employee.
With that out of the way, here are just some of the pros to adopting a hybrid workplace: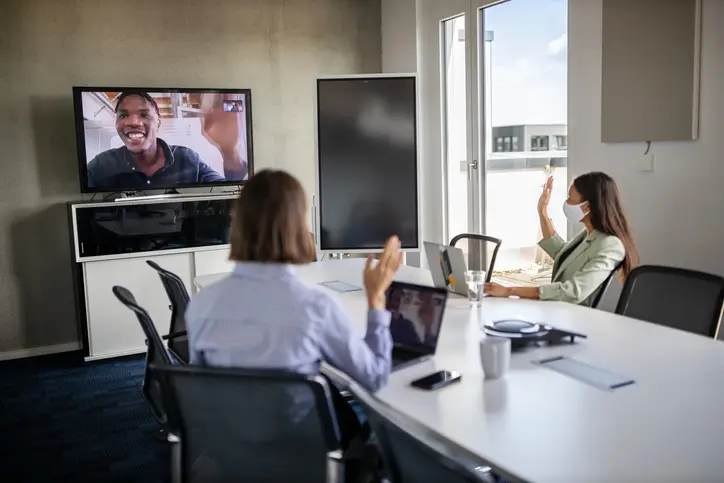 Happier Employees
Studies show an increase in anxiety due to COVID-19. A hybrid workplace prioritizes its employees' well-being and preferences. Employees save a lot of time and money when they're not commuting to the office every day—they can spend that time with their families. As restrictions ease, employees may feel more comfortable leaving their bubble to return to a collaborative office setting, away from home distractions.
Employee Retention
More and more, people prefer remote working over coming into the office. A hybrid workplace model means listening and meeting the needs of your workforce to improve the overall employee experience. Highly engaged employees are 12x less likely to leave their company than those who are not engaged (read more in Why Microsoft Viva Matters and How You Can Take Advantage Now.)
Also, while looking for new talent, companies do not have to be confined to a specific geographical location. Companies can also choose to complete remote work if necessary.
Save Resources
Companies can save a lot of resources when employees choose to work from home, like internet, electricity, real estate expenses, and any other facility costs. Organizations do not have to look for larger spaces as the company grows.
Tips for Effective Employee Engagement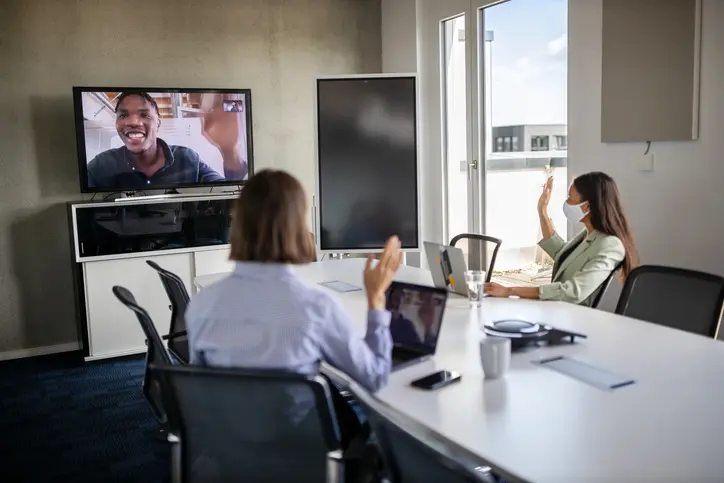 Research
Due to COVID-19, employees are not able to be physically present at one location. This has caused some disconnect. To resolve this, organizations can conduct surveys using Microsoft Forms or other types of market research to better understand their employees' needs. The information collected will provide direction on how to improve the employee experience. Whether that's through arranging social activities like virtual lunch hours, sending care packages to replace in-person events, providing more resources for learning to meet their long-term career goals, or investing in their mental health and well-being.
Invest in Strong IT Support and Security Measures
With working from the office, it was much easier to resolve any IT/security issues that employees might be facing. However, it is a different scenario when it's remote work. As organizations had to rapidly shift to remote work, your IT and network teams had to figure it all out within extreme deadlines and from the office. Be kind to your IT staff. Strong tech support will allow employees to get the help they need and help keep the company safe.
Many organizations are overwhelmed with these rapid changes and service requests and don't have the capacity to meet their network and infrastructure demands. Thankfully, our Managed Services and Support team kept us afloat while servicing many of our clients across the US and Canada. Our Managed Services and Support services eliminate the need to hire and maintain qualified full-time administrators supporting your on-premises or cloud environments. Offloading your maintenance to Imaginet allows you to concentrate on what you do best—managing the core competencies of your business.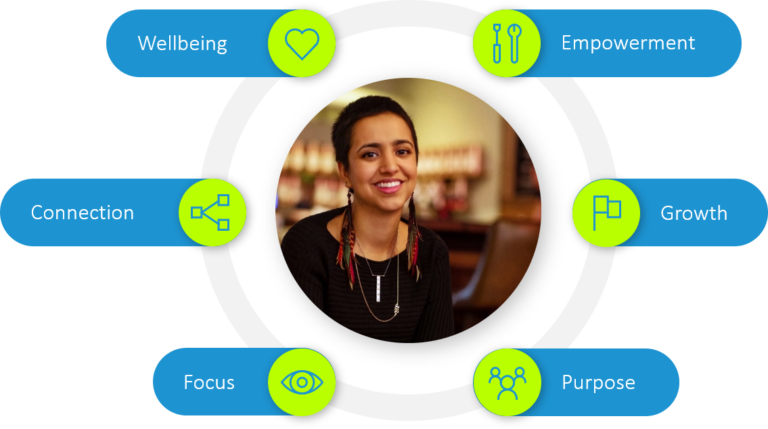 Adopt the Right Tools
Tools that will be used to improve the employee experience play the most important role in the success of a hybrid workplace. Microsoft 365 users utilize Teams to collaborate and stay productive under one platform. SharePoint Online allows users to store and manage the content, applications, and resources to facilitate stronger teamwork. Deploying a SharePoint home site and establishing a landing place for your organization on the intelligent modern intranet keeps the whole organization connected and engaged. And Microsoft Viva provides new and innovative ways for employees to learn, grow, and thrive in a hybrid workplace.
Organizations need to focus on the needs of their employees. Collaboration tools should encourage flexibility. Consider this as an investment because, ultimately, this will be the deciding factor for the success of the organization and employee satisfaction.
Thank you for reading this post! If you enjoyed it, I encourage you to check out some of our other content on this blog. We have a range of articles on various topics that I think you'll find interesting. Don't forget to subscribe to our newsletter to stay updated with all of the latest information on Imaginet's recent successful projects
discover more
Let's build something amazing together
From concept to handoff, we'd love to learn more about what you are working on.
Send us a message below or call us at 1-800-989-6022.