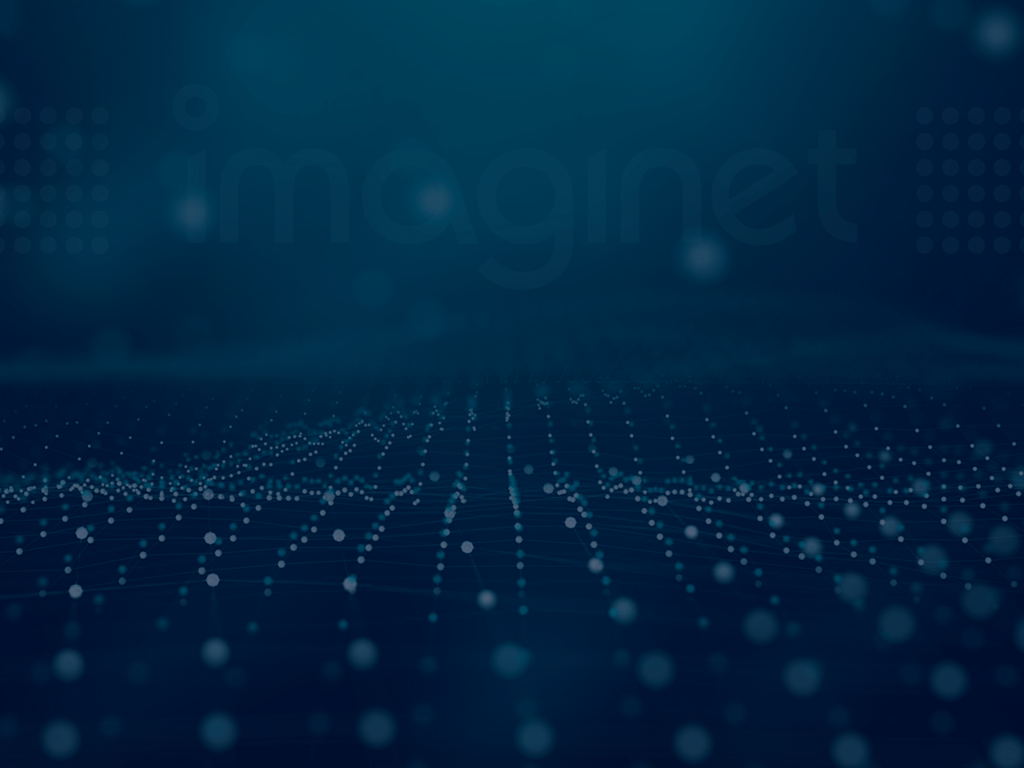 Preparing for Next Level Knowledge Management in Microsoft Office 365 – Project Cortex
Since the initial announcement of Project Cortex late last year, many organizations have been anxiously awaiting its arrival with the promise of turning traditional Enterprise Content Management (ECM) on its head with the use of machine learning and AI. Imaginet has been preparing by being an early adopter in the Microsoft Content Services Partner Program. Our current clients have been asking what impacts Project Cortex will have on their current Microsoft 365 environments, and clients planning to implement are wondering what they need to do to be ready when Project Cortex arrives.
Although an official Project Cortex release date has not been announced, it is expected to be this year. Microsoft has developed demos that showcase a lot of the functionality we can expect in Office 365.
Cras quis turpis dignissim, iaculis quam sed, vehicula ex. Proin sit amet consectetur lectus. Etiam id ipsum tristique, congue nisl id, ultrices libero. Vivamus hendrerit erat justo, sagittis congue ante aliquam sit amet. Morbi ultrices euismod purus. Ut at urna fermentum, auctor nibh et, vehicula lorem. Suspendisse bibendum augue nec rhoncus laoreet. Pellentesque a orci volutpat, convallis tellus ac, dignissim nulla. Fusce blandit leo a dui pellentesque consequat. Nullam id dictum tellus. Vestibulum suscipit urna sed bibendum porta. Vivamus augue lacus, lacinia at elit a, imperdiet condimentum metus.
The demo gives us insight into some of the things you can start doing today in Office 365 and include in your implementation to enable you to take maximum benefit of Project Cortex when it is released.
Continue Adopting Workloads in Teams and SharePoint
Project Cortex will use AI to learn more about you based on who you communicate with, the documents you work on, and the content you watch or read. You will then receive recommendations that aims to connect you to people and content within your organization that you are unaware of and can benefit from.
As with all AI algorithms, the more info you give, the better the recommendations. This means that fully adopting Teams as a communication client and SharePoint as a content repository will allow Project Cortex to build the best profile of you and make the best recommendations of content and people connections.
If your whole organization is not using Teams and SharePoint, focus on 100% adoption. If there are obstacles preventing adoption, seek them out and remove them as soon as possible.
Consistent Project Names (Nomenclature)
Project Cortex will look to identify projects or initiatives within your organization and identify them as a project entity that is highlighted to users. Project wiki pages and project cards will be available via linking within SharePoint and Teams so that users can quickly access all the details of a project (current or past) and the relevant people in that project. For this to function properly, project nomenclature is important. It will be much easier for Project Cortex to determine all references to a single project name of 'Project Treadstone' vs. 'Project Tread and Tstone initiative and PT'. This is true, even today, with search results within Teams and SharePoint.
We encourage clients to have workflows that automatically create Team sites, SharePoint pages, and libraries, and document sets with a consistent nomenclature vs. ad hoc creation of individual project artifacts with variations of a project name. Proper information architecture will lead to a better end-user experience.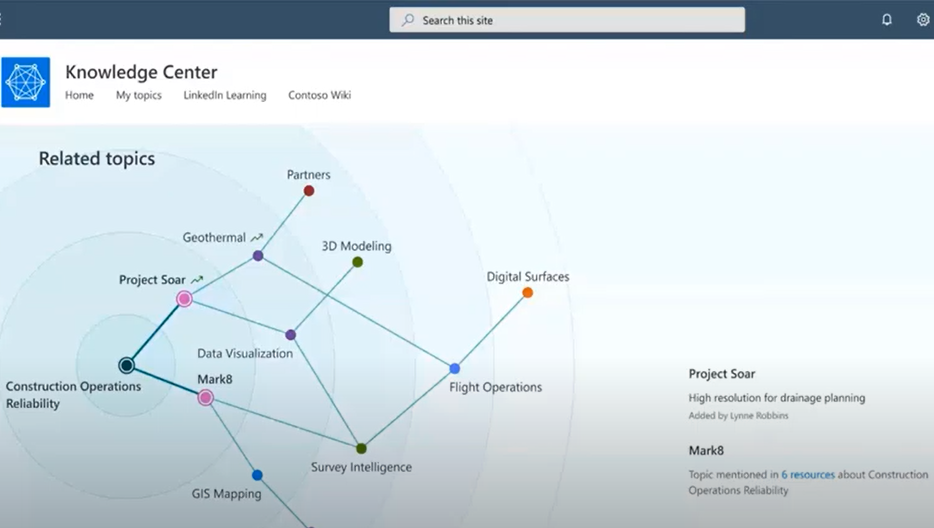 Taxonomy and Permissions
Content, communication, or artifacts discovered by Project Cortex will only be seen by users who have the correct permissions to see it. Therefore, it is highly important to ensure permissions are set correctly to avoid sensitive information going to the wrong audiences or users without access to pertinent information to perform their job. Permissions will need to be not too relaxed (everyone sees everything) and not too restrictive (everything is locked down).
In order to have effective permission management, it is key to have a planned site taxonomy within SharePoint that extends to Teams. Permissions can then be overlaid on the site Taxonomy to ensure proper permissions management.
If you lack a formal site taxonomy in Office 365, improving this to ensure permissions management is correct should be a focus.
Knowledge Web parts
Outputs of Project Cortex can be consumed via Knowledge Webparts. These web parts include 'Ask an Expert' and 'Feed' that recommends topics of interest within your organization. Knowledge Webparts requires Modern Experience in SharePoint to be enabled to be added onto any page layout as a page component.
If your organization's SharePoint Online is still in classic mode, you should move to Modern Experience to ensure seamless integration with Knowledge Webparts.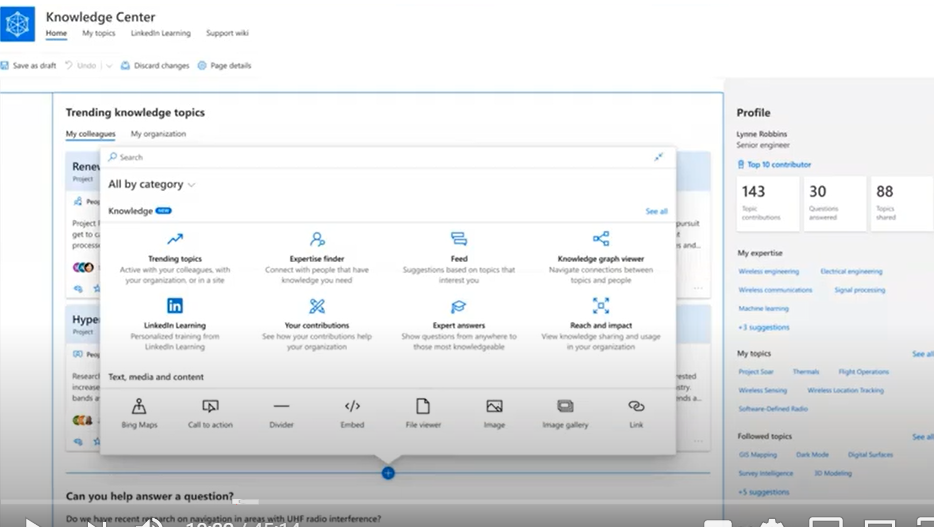 Teams Conversations
Teams conversations about a topic or project can be added to the relevant project page with Project Cortex. For example, all ad hoc chat conversations that happen over the life of 'Project Treadstone' can be added to the 'Project Treadstone' knowledge page automatically. This give users the full context of what occurred during the project and allows users to see the most recent discussions to provide important context.
This feature provides further reason to fully adopt Teams as a communications channel and create a Team for each project or work group inside your organization (adhering to specific user and group membership permissions).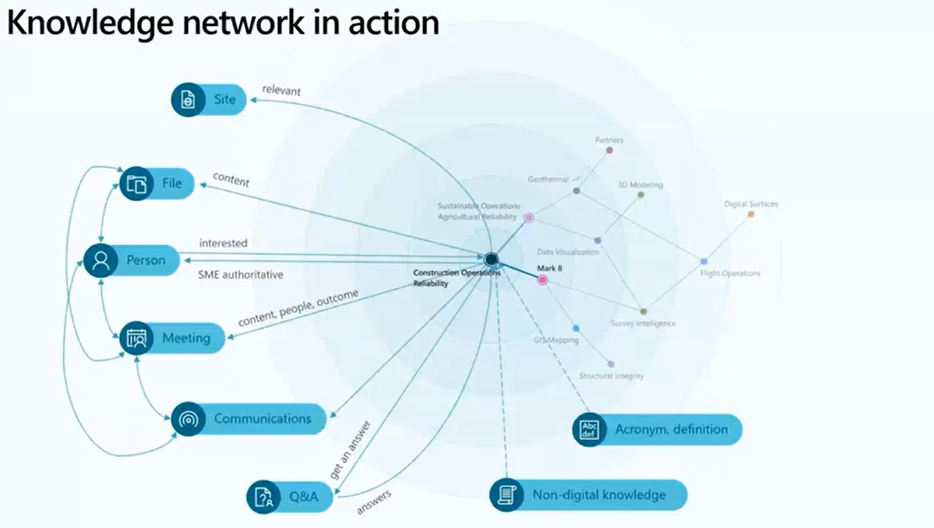 The Importance of Governance
Imaginet has always encouraged our clients to invest in governance with Microsoft 365, especially with Teams and SharePoint. Project Cortex is going to make this even more important to get the best results for knowledge management. As AI creates project pages and cards, recommends connections, and sorts content, there will be a need for your organization to manage these actions.
If you have strong governance today in Office 365 then it will be easier to adopt Project Cortex capabilities. If you struggle with who decides when to create a new Team or SharePoint site, who has access to certain content, and who approves document versions – your struggles will be multiplied with Project Cortex. It is important to establish a consistent governance framework today to ensure you are ready for the new capabilities coming to Office 365.
Still, need help?
Since 1997, Imaginet has helped organizations across the world implement and further adopt all aspects of Office 365, SharePoint. and Teams. Contact us today to discuss how we can help maximize your organization's Microsoft 365 investment.
Thank you for reading this post! If you enjoyed it, I encourage you to check out some of our other content on this blog. We have a range of articles on various topics that I think you'll find interesting. Don't forget to subscribe to our newsletter to stay updated with all of the latest information on Imaginet's recent successful projects
Related Articles: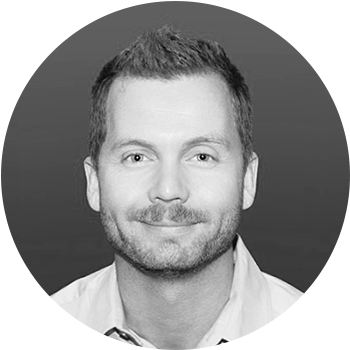 discover more
Let's build something amazing together
From concept to handoff, we'd love to learn more about what you are working on.
Send us a message below or call us at 1-800-989-6022.