A full-service commercial real estate organization had an application that they used to manage the contracts for their customers at their various properties. The application was outdated, and the developer at the organization had parted ways, leaving them without anyone to complete maintenance or updates. The client approached Imaginet to modernize the technical architecture of the app and help them make their contract approval process more efficient.
Using ASP.NET Core MVC (.NET 6) framework, we re-architected the application to address bugs and broken functionality and completed unfinished modules. We created the application using jQuery, HTML, and CSS3 and revised the authentication and authorization process for users. Email notifications were set up to alert and inform users at various stages of the contract approval process. The data is stored and managed in a SQL Server Database and published to IIS. Power BI is used to provide detailed insights, allowing the client to get a more detailed understanding of their customers and properties.
Imaginet's updates to the application improved the overall management process for the client's properties. The client can take a contract from inception to approval with ease, and the upgraded functionality of the application has standardized workflows within the organization.
Our team has been working hard to deliver exceptional results, and we are thrilled to share our success with you. Don't forget to subscribe to our newsletter to stay updated on our most recent Microsoft 365 projects. Fill out the form at the bottom of the page if you would like to work with us and someone will be in touch.
Technologies Used
ASP.NET Core MVC (.NET 6)
CSS3
HTML5
jQuery
SQL Server Database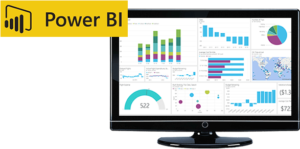 discover more
The Silent Saboteur: How Technical Debt Undermines Development September 12, 2023 Have you ever experienced a system crash? Had developers complain of convoluted code? Found it troublesome to hire developers for your niche system? Had slow running code? Or grew…
Let's Build Something Amazing Together
From concept to handoff, we'd love to learn more about what you are working on.
Send us a message below or drop us a line at 1-800-989-6022.